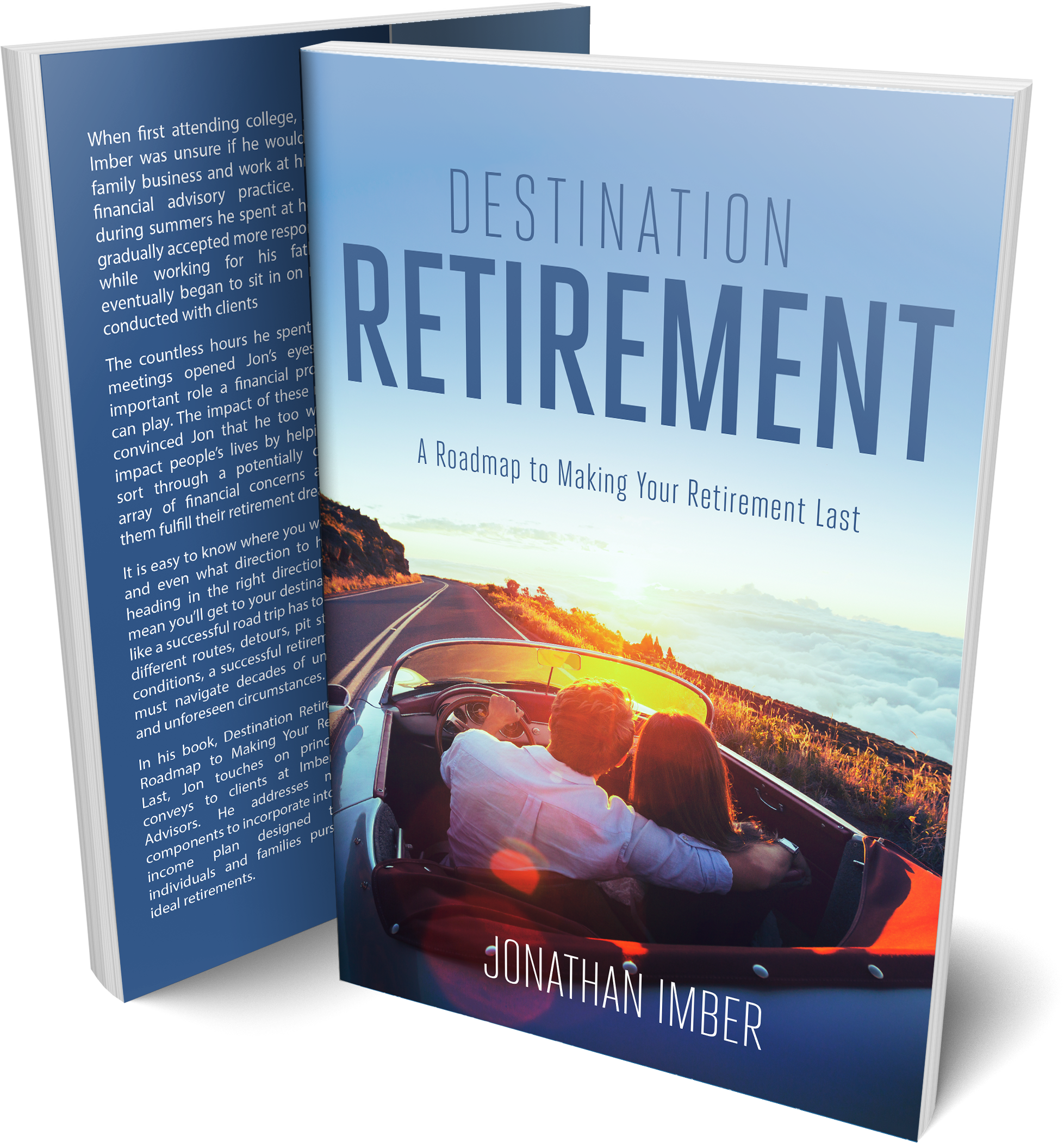 Destination Retirement
A Roadmap to Making Your Retirement Last
"Financial planning is like navigation. If you know where you are and where you want to go, navigation isn't such a great problem. It's when you don't know the two points that it's difficult."
— Venita VanCaspel
It is easy to know where you want to go and even what direction to head but heading in the right direction doesn't mean you'll get to your destination. Just as a successful road trip must navigate different routes, detours, pit stops and conditions, a successful retirement plan must navigate decades of uncertainty and unforeseen circumstances.
In his book, "Destination Retirement: A Roadmap to Making Your Retirement Last," Imber Wealth Advisors CEO Jonathan Imber, RFC®, touches on principles he conveys to clients. He addresses numerous components to incorporate into a sound income plan designed to help individuals and families pursue their ideal retirements, including:
• How to make sure you won't outlive your income in retirement
• Why tax planning is a key part of retirement planning — and ways to potentially minimize your tax burden
• What you need to know about estate and legacy planning
• And much more!
Your retirement is inevitable but retiring well requires action. Take the first step by requesting your copy of "Destination Retirement" today!
Ready to Take The Next Step?
For more information about any of the products and services listed here, schedule a meeting today or register to attend a seminar.