Get Started in
3 Easy Steps:
We'll examine your current financial situation, and determine your retirement needs.

Receive a custom strategy to help you reach your unique retirement goals.
Attend a
live event
Attend one of our financial seminars to learn more about retirement income strategies, wealth management and more.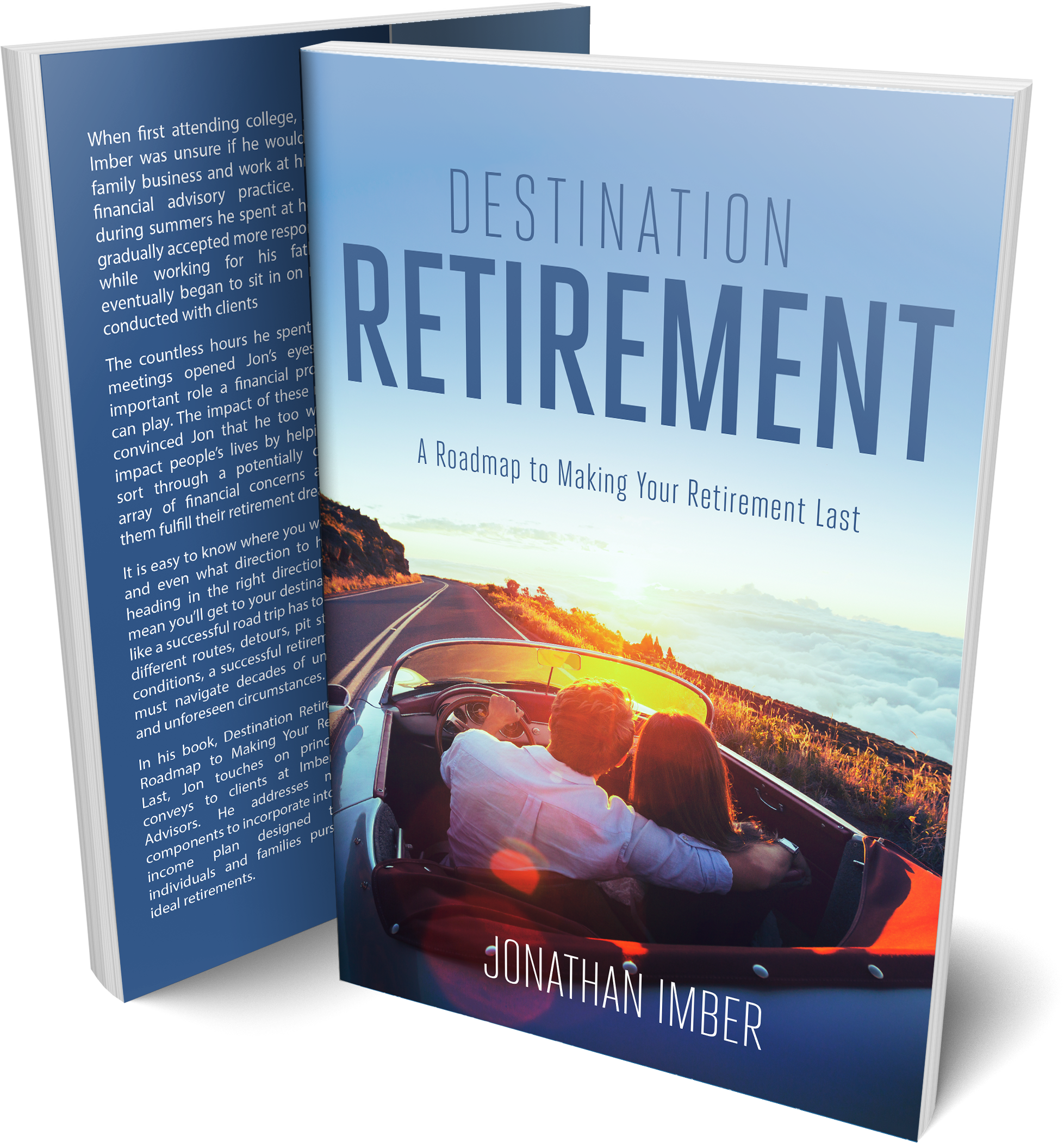 Request your FREE copy today!
Do You Have a Roadmap for Retirement?
In his book, "Destination Retirement: A Roadmap to Making Your Retirement Last," Imber Wealth Advisors CEO Jonathan Imber, RFC®, addresses numerous components to incorporate into a sound income plan designed to help individuals and families pursue their ideal retirements, including:
• How to make sure you won't outlive your income in retirement
• Why tax planning is a key part of retirement planning — and ways to potentially minimize your tax burden
• What you need to know about estate and legacy planning
• And much more!
Fill out your information below to receive "Destination Retirement: A Roadmap to Making Your Retirement Last," and we will get in touch with you to send you a complimentary copy!
Request your FREE copy below
Our Mission
To help good people make great decisions so they can enjoy an amazing retirement.
Vision
To positively impact the lives of our clients and surrounding communities.
Philosophy
At Imber Wealth Advisors, our philosophy is simple:
Always do the right thing and show people you care.

Let's Get Started
Fill out the form below to schedule your one-on-one meeting with Imber Wealth Advisors, Inc. During this meeting, we'll aim to get to know who you are and what you want out of retirement.