Meet the professionals who can help you
pursue your goals
We help individuals and families pursue their ideal retirements.
Meet The Team
---
The team behind Imber Wealth Advisors, Inc. is made up of qualified financial professionals who are passionate about helping individuals and families achieve their ideal retirements.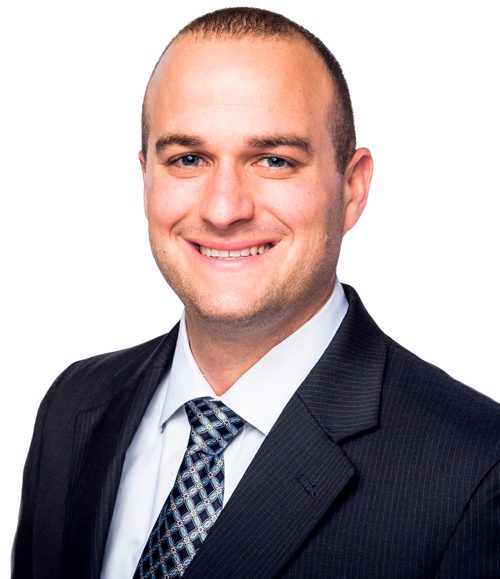 Jonathan Imber, RFC®
CEO, Investment Advisor
Jon Imber is the vice president and co-owner of Imber Wealth Advisors. A fiduciary advisor, he has passed the Series 65 securities exam and holds a life insurance license in Michigan.
Along with his father, Jon has helped hundreds of families develop a comprehensive retirement plan that best fits their needs. This written plan, known as the Retirement Roadmap 360, integrates income planning, wealth management, tax-minimization strategies, long-term care, and legacy and estate planning.
"Our mission is to ensure that your current financial situation is in line with your goals, objectives and priorities," Jon says. "We work to develop a comprehensive and cohesive plan that will allow you to achieve those goals and objectives, allowing you to worry less about your money and more about your life."
Regarding what Jon enjoys most about his job, he shares, "I've been around this business for nearly 20 years, and I've seen firsthand how my father's work has positively impacted the lives of his clients. I was truly inspired to follow in his footsteps. It's a privilege to come to work each day and work side-by-side with my dad, knowing the recommendations we put in front of our clients have such a profound impact on their well-being as well as the loved ones they care for."
Jon is a member of the Financial Planning Association and a Registered Financial Consultant (RFC). He is a well-respected speaker on a wide range of financial subjects. He conducts a popular series of financial workshops throughout the year designed to help people understand the financial planning process and make better financial decisions. Jon earned his bachelor's degree in marketing and business administration from Northwood University.
Jon's interests include travel, golf, hockey and boating. In the winter months, he plays hockey locally in Ann Arbor, and during the summer months, he participates in a local golf league. He spends the rest of his free time with his wife, Jillian; their two children, Joslyn and Jackson; and their dog, Sierra.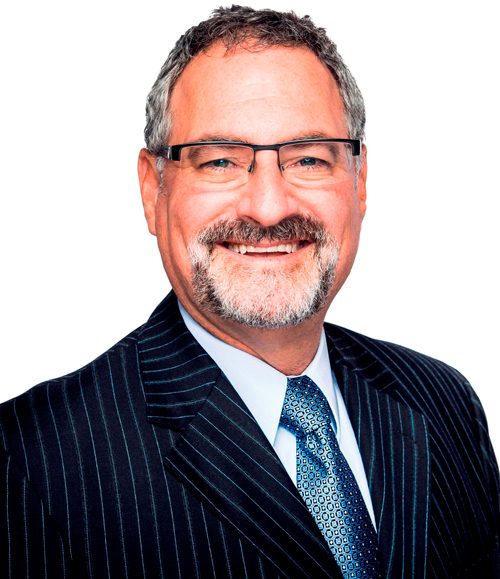 Jeffrey Imber, Ph.D., RFC®
Founder, Investment Advisor
Jeffrey builds every plan around his trust- and relationship-based planning style. By taking the time to understand his clients' needs, Jeffrey can create tailored financial strategies that are as unique as the client. 
Despite having a penchant for investing from a young age — he bought his first stock, Chrysler automotive, in junior high — Jeffrey pursued a career as a psychologist, where he eventually owned his own practice. During this time, Jeffrey noticed a link between financial security (particularly with those entering retirement) and overall happiness. It was then that Jeffrey decided to take his experience as a psychologist and business owner and apply it to the world of finance.
Now, for more than a decade, Jeffrey has used his love of helping others and first-hand experience with creating a solid financial foundation to help aid individuals and families in successfully navigating the road to and through retirement.
Jeffrey has passed the Series 65 securities exam, carries an insurance license and is a Registered Financial Consultant (RFC). Additionally, he is a member of the National Ethics Association and maintains the fiduciary standard of putting clients' best interests first.
In his spare time, Jeffrey enjoys cooking and traveling and is very involved at Dexter United Methodist Church. He also likes to golf, a passion that led him to work with Michigan State University's men's golf program as the mental game skills consultant; the team achieved two Big Ten Championships during his tenure! Family is also important. Nothing makes Jeffrey happier than spending time with his wife, Marilyn, their three adult children, David, a U.S. Army Ranger and captain who served in Iraq; Jonathan, an Investment Adviser Representative, who works with his father each day; and Lindsey, an accomplished chef and nutritional scientist; and their grandchildren.
Ready to Take The Next Step?
---
For more information about any of our products and services, schedule a meeting today or register to attend a seminar.